Yes, we are open (sometimes)!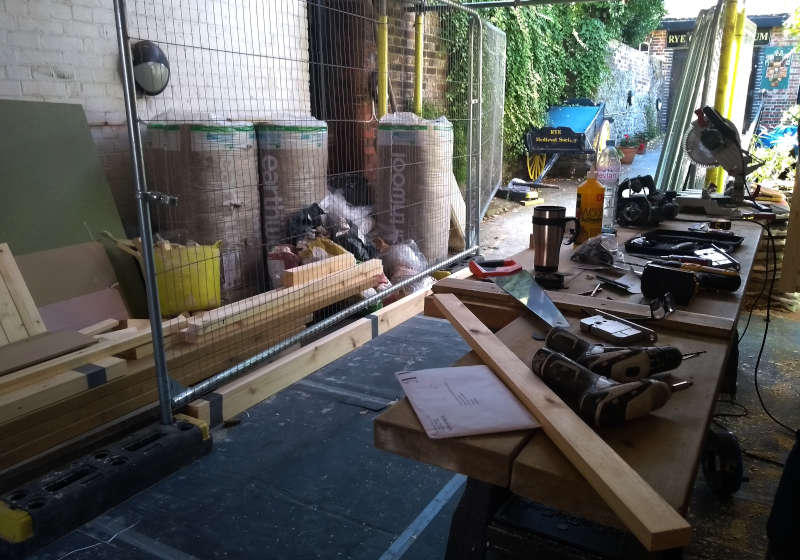 The office for Rye Museum Association is at 3 East Street, just above the entryway to the Museum. This year, we're expanding this space by adding a new Study Room, which will include our library and storage space for some of the Museum's archives and collection.
We had hoped to have the space finished early in the year, when the Museum is closed anyway, but it didn't work out that way. At the moment, ongoing construction means we are sometimes open our usual days and times and sometimes not, depending on the nature of the work being done on the day.
Construction will soon move to the inside of the new room and our opening hours will return to normal. It's a shame the downtime coincided with the Rye Festival, but we hope the new space will be worth it.
Please note, the Museum will definitely be open for Chairman Jo Kirkham's talk on 'Rye and Winchelsea in WWII' this Thursday, September 19 at 7:30. Non-members always welcome.